BB|BOOK REBOOT
WHAT'S THE MOST COSTLY MISTAKE AN AUTHOR CAN MAKE?
Launching a book major retailers
won't
carry because it wasn't produced by a reputable publisher.
For marketplace access and performance, there is no substitute for the professional production and distribution provided by full-service publishing houses. With so many companies misleading authors by offering cheaper or faster book production, self-publishing and budget publishing have become synonymous with low quality standards, poor cover design, and embarrassing copy errors. Unfortunately, most authors are unaware of these systemic problems, and don't know these hidden costs of self-publishing will directly curtail their sales. That's why BBPG developed specialized solutions to fix books for previously self-published authors.
BOOK REBOOT
REVISE | REDESIGN | RELAUNCH
READY TO REINTRODUCE YOUR BOOK? Our Book Reboot program is a 360° solution for tapping into your book's potential, and we've developed a cover-to-cover process that elevates design, enhances and corrects content, and most importantly, enables increased profitability. By combining creative innovation with retail strategy, we deliver top-quality development and production that will catalyze your book's marketplace performance.
BBPG has mastered the art and science of cover design and cover correction, because we know the average consumer spends fewer than four seconds deciding whether to pick up your book. So, we begin every Book Reboot with an exterior redesign, before applying end-to-end editorial services led by our elite team of copyeditors and proofers. Finally, we reintroduce your book to retailers through our distribution and fulfillment division. Contact us to learn more, and review our before-and-after book covers below to see how we can boost your visual branding.
BOOK REVIEW
ASSESS | EVALUATE | ACTIVATE
NOT SURE IF YOUR BOOK NEEDS A REBOOT? BBPG offers expert-led consulting services to authors considering a market-ready makeover for a previously published book. Our editorial team brings decades of experience and success to this evaluation-focused process, and after reading and assessing your title, they will deliver a comprehensive review and a detailed proposal for updating your concepts, content, and creative presentation. Contact us to request a book review.
DID YOU KNOW?


BBPG's business model was designed to give authors a better, more profitable way to publish, and our successful books prove we deliver quantifiable results. Review the statistics below to see how we're helping authors outperform the competition.


BEFORE & AFTER:
Review select highlights to learn how a Book Reboot can boost market performance and profitability for previously self-published titles.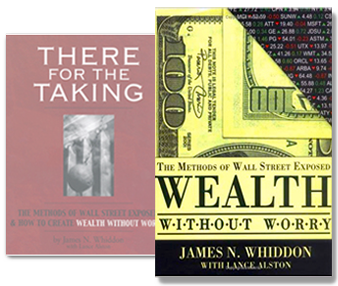 J.N. Whiddon & Lance Alston
WEALTH WITHOUT WORRY
After BBPG rebooted Wealth Without Worry, the relaunch helped drive over 1,000 percent growth in Whiddon's company—and led to an additional publishing deal with McGraw Hill. However, Whiddon came back to BBPG for his next book, because the profitability of our business model outperformed the royalties he earned with the 'Big 5' publisher. Whiddon and his co-author have now been an active part of the BBPG family for more than a decade, and the diverse titles they've published with us have garnered praise from the Wall Street Journal, the Los Angeles Times, INC. Magazine, and many more.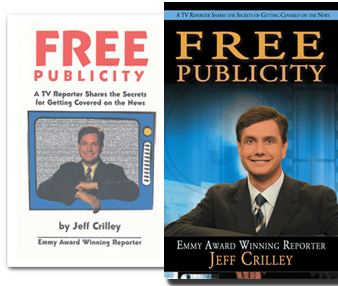 Jeff Crilley
FREE PUBLICITY
Emmy-winner Jeff Crilley arrived at BBPG after his self-published book hadn't performed as well as he'd anticipated. With excellent content, but a less-than-professional production quality, we knew his title was an ideal candidate for a reboot. What we didn't know was that the refreshed edition of Free Publicity would ultimately exceed all our projections with more than 120,000 copies in print to date.
BEFORE & AFTER
Hover over any image to reveal the cover's transformation and see how we redesign titles for a successful relaunch.

BEFORE

AFTER

BEFORE